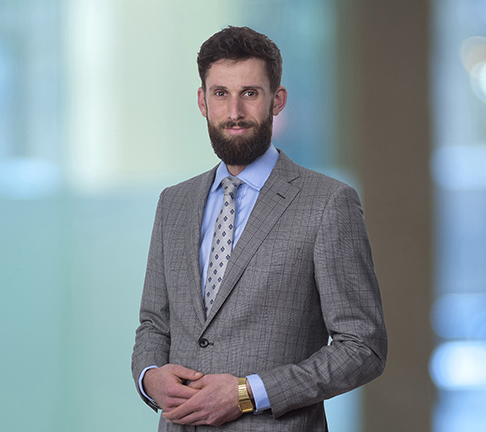 Qualifications
Bachelor of Laws (Honours)
Bachelor of Arts
Accredited Specialist – Criminal Law
Professional Memberships
Admitted in the Supreme Court of Victoria
Law Institute of Victoria
Manny on LinkedIn
Manny Brennan
Manny Brennan joined Emma Turnbull Lawyers in 2015 having earlier completed his law degree at the University of New South Wales, Sydney, where he graduated with Honours. Manny excelled particularly in the areas of Criminal and Human Rights Law.
In 2017 Manny was promoted to a Senior Lawyer position within the firm. In 2021 he was acknowledged as an Accredited Specialist in Criminal Law with the Law Institute of Victoria.
Manny is admitted to practice in the Supreme Court of Victoria. A talented and experienced advocate, Manny appears in all Court jurisdictions, having developed a niche expertise in the preparation and defence of indictable crime matters. Manny plays a pivotal role in the management of the files for our Ballarat based clients.
Manny has expanded his advocacy work in recent years with appearances on behalf of witnesses in Royal Commission Public Hearings, supplementing this important advocacy work with detailed and complex written submissions.
While still a student, Manny worked for the defence team of Mustapha Badreddine, one of five people charged with terrorism at the Special Tribunal for Lebanon in The Hague. There he was able to learn first-hand the subtleties of criminal procedural law and to be mentored by an array of international advocates. While overseas he also completed research stints with Professors from the University of Amsterdam and for the Oxford International Criminal Law Database.
In Australia, Manny has gained extensive experience working at a variety of community legal centres, particularly in the areas of criminal law and victim's compensation. The skill he has in developing rapport and trust in clients is matched by a total dedication to his work and a genuine eye for detail.